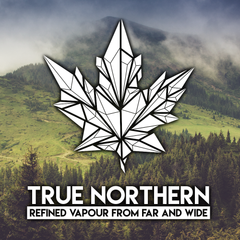 THIS IS OUR TRADITION.
True Northern is the foundation on which our tradition of innovation was built.
The True Northern lineup is where we started from scratch. Driven by our mission to produce original liquids for all palates. It has become the benchmark for developing our pantheon of flavours.
Since 2015, the classic lineup has evolved from a passion project to the signature blends that our fans have grown to love.
Highly acclaimed and beloved by its fans